A mission and strong values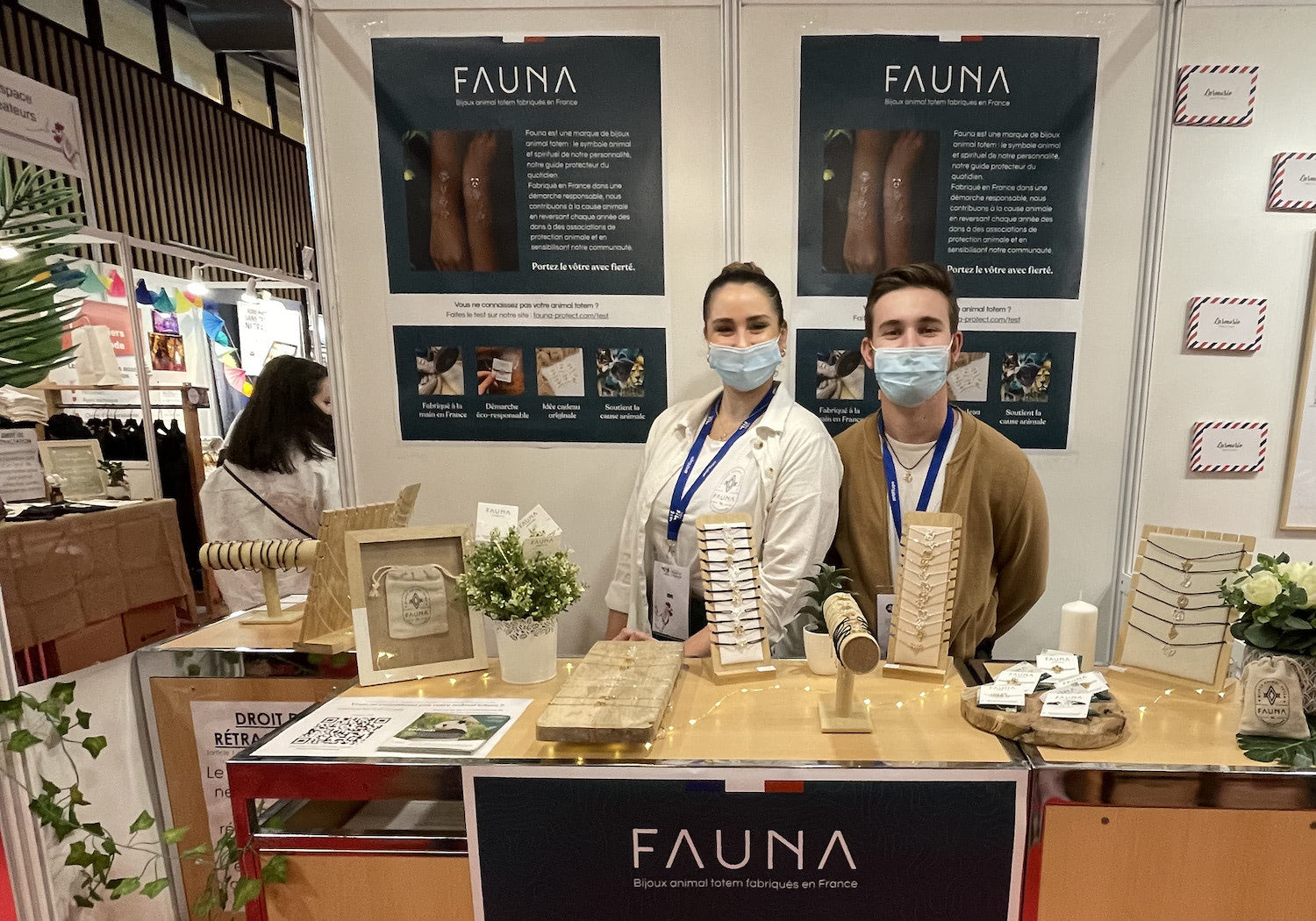 OUR MISSION
Unite pleasure, symbol and impact
We give a raison d'être to objects with deep sentimental value. Something we're proud to own or wear, thanks to a strong symbolism: our spirit animal, the animal representation of our personality, our protective guide.

Much more than that, Fauna is a team of young enthusiasts who want to help change the way we consume by creating a company that promotes French know-how, contributes to the animal cause, and, however humbly, to our beloved planet.
This objective is reflected in 5 commitments
1
Offer a personal connection through spirit animals
2
Promoting know-how and jobs in France
4
Minimizing the carbon footprint of our creations
5
Offering our customers an unforgettable experience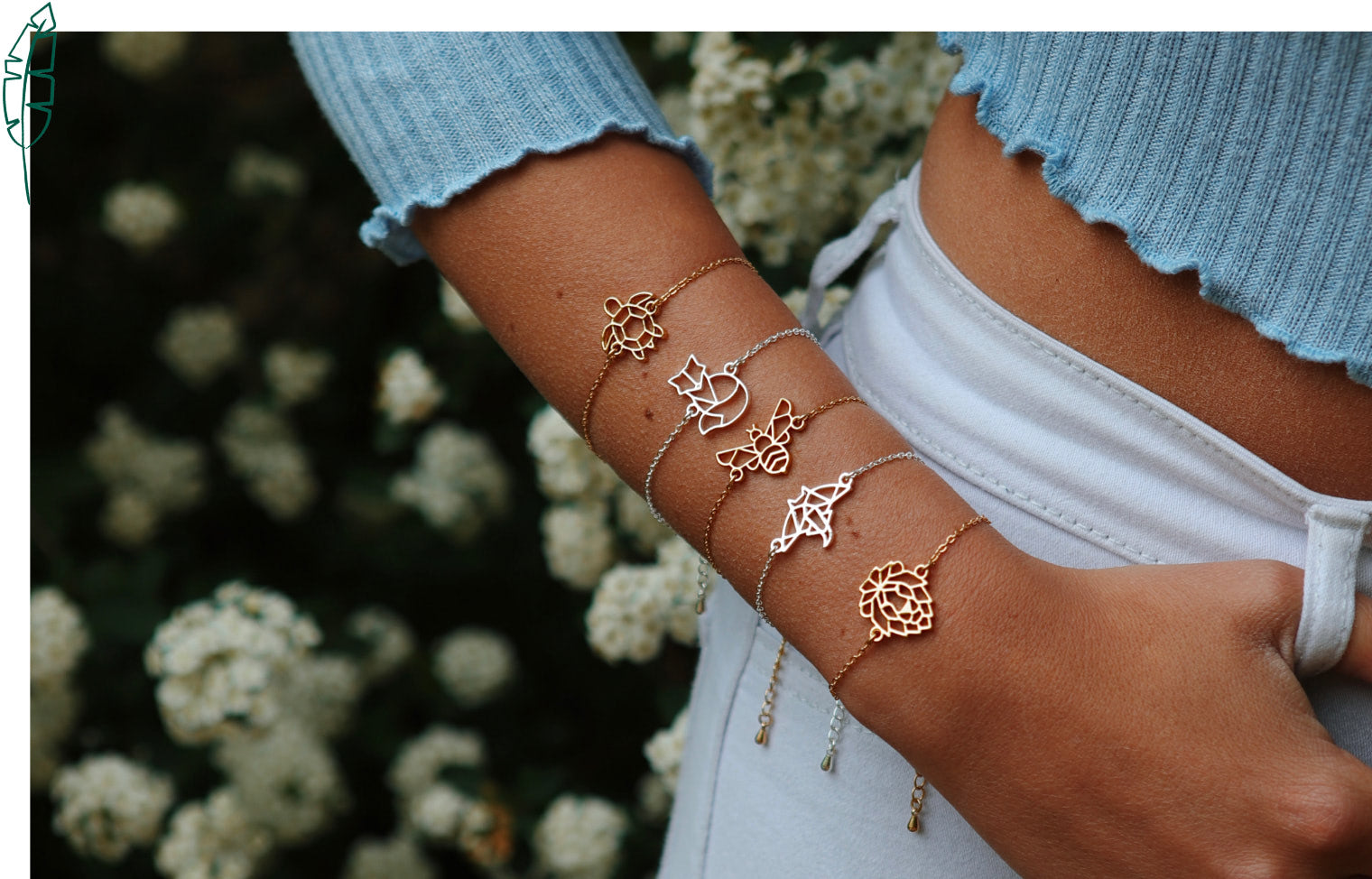 Offer a personal connection through spirit animals
We all aspire to give meaning to our lives, to define ourselves as individuals and as part of a community. We seek to be guided by our personality, our uniqueness. The spirit animal helps you to do this - everyone has one deep down inside.

Both present in your mind and now close to you through our creations, it accompanies and guides you in all aspects of your life. His presence gives you advice, lessons, protection, power and wisdom, in good times and bad. It's YOUR spirit animal.

Discover yours with our personality test.
Promoting know-how and jobs in France
We're proud to have opted for a French, local design and manufacturing approach, with a concern for human well-being and the enhancement of our know-how.Our models are imagined by a talented French designer, in close collaboration with our most dedicated community.The production of our jewelry is entrusted to a family-run workshop located in Provence, near Marseille.Assembly and packaging are carried out by hand by our team, in our premises near Poitiers. Discover the different stages of production.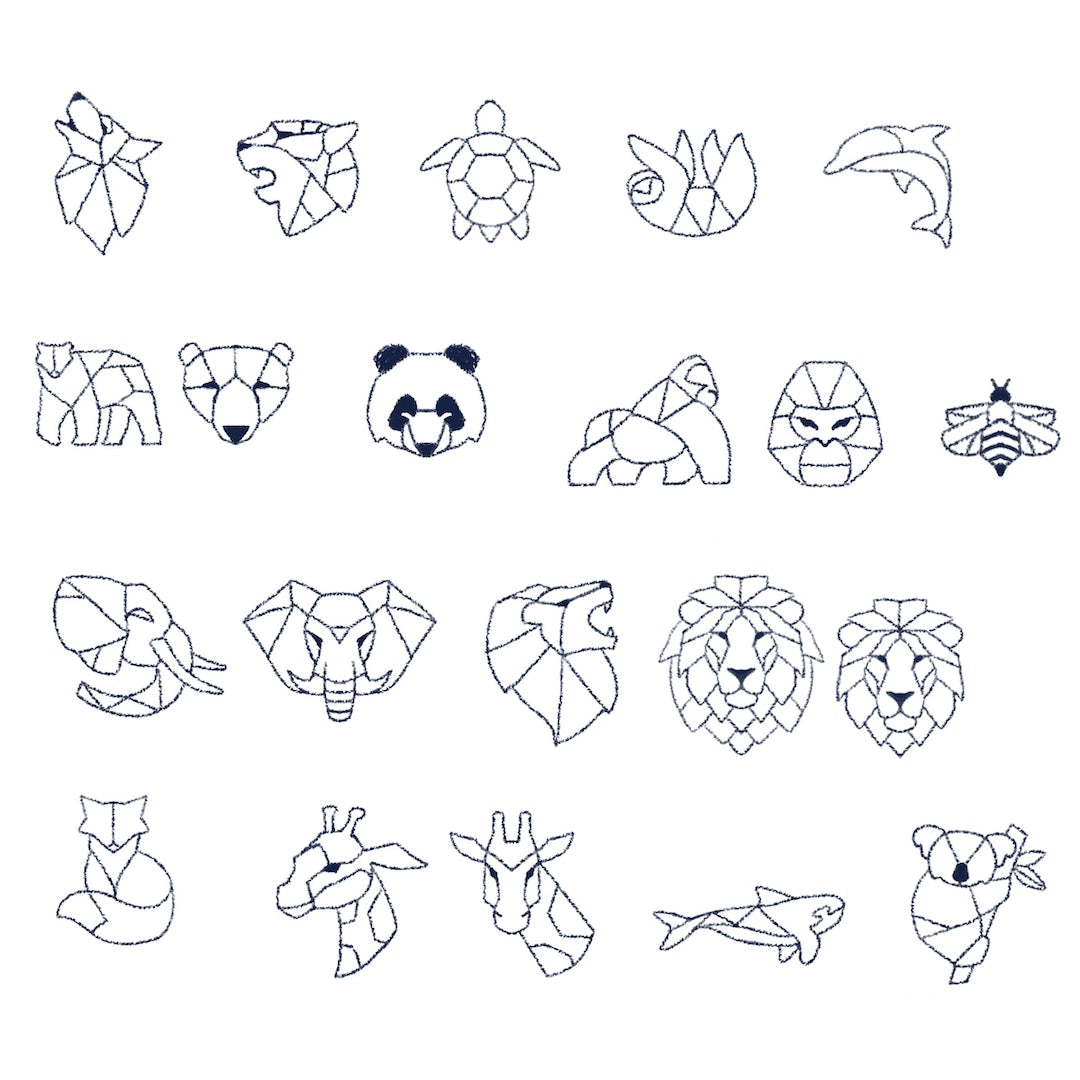 The drawing
Our partner illustrator creates unique, detailed sketches and wishes for our community.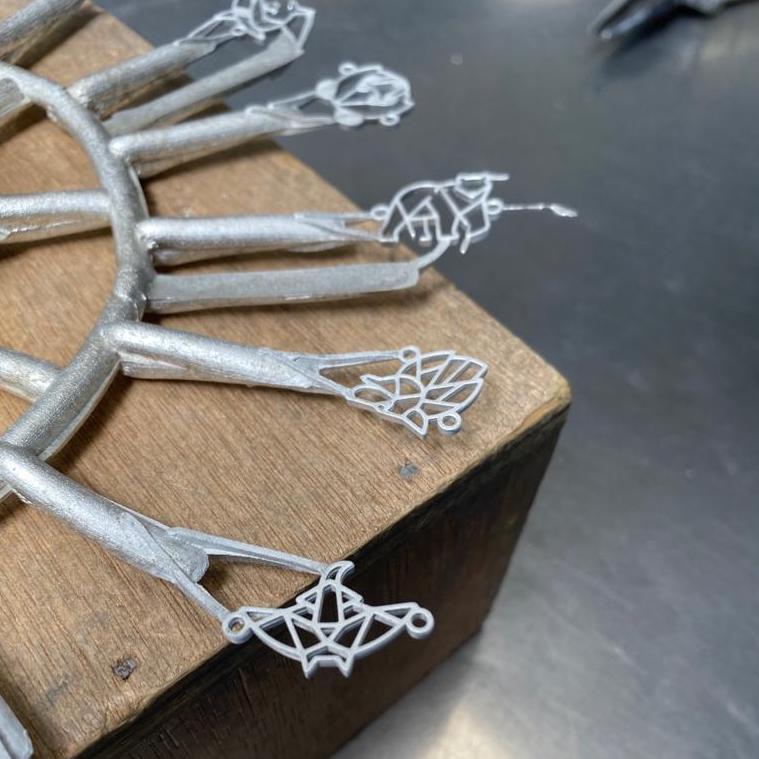 The foundry
The jewel takes shape as the metal is poured into the mold, creating a solid, durable piece.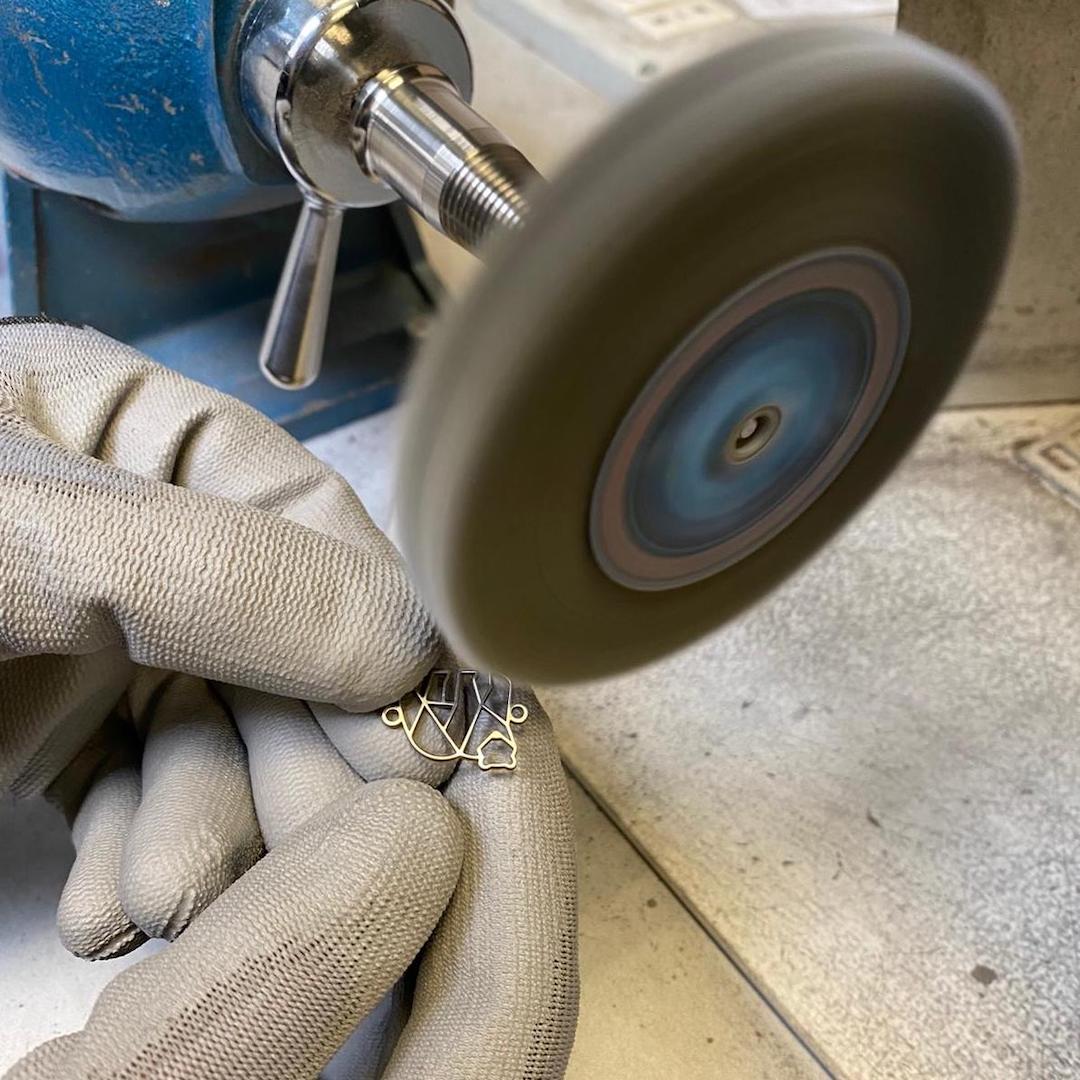 Polishing
Each jewel is meticulously polished to a smooth, shiny surface, highlighting the design details.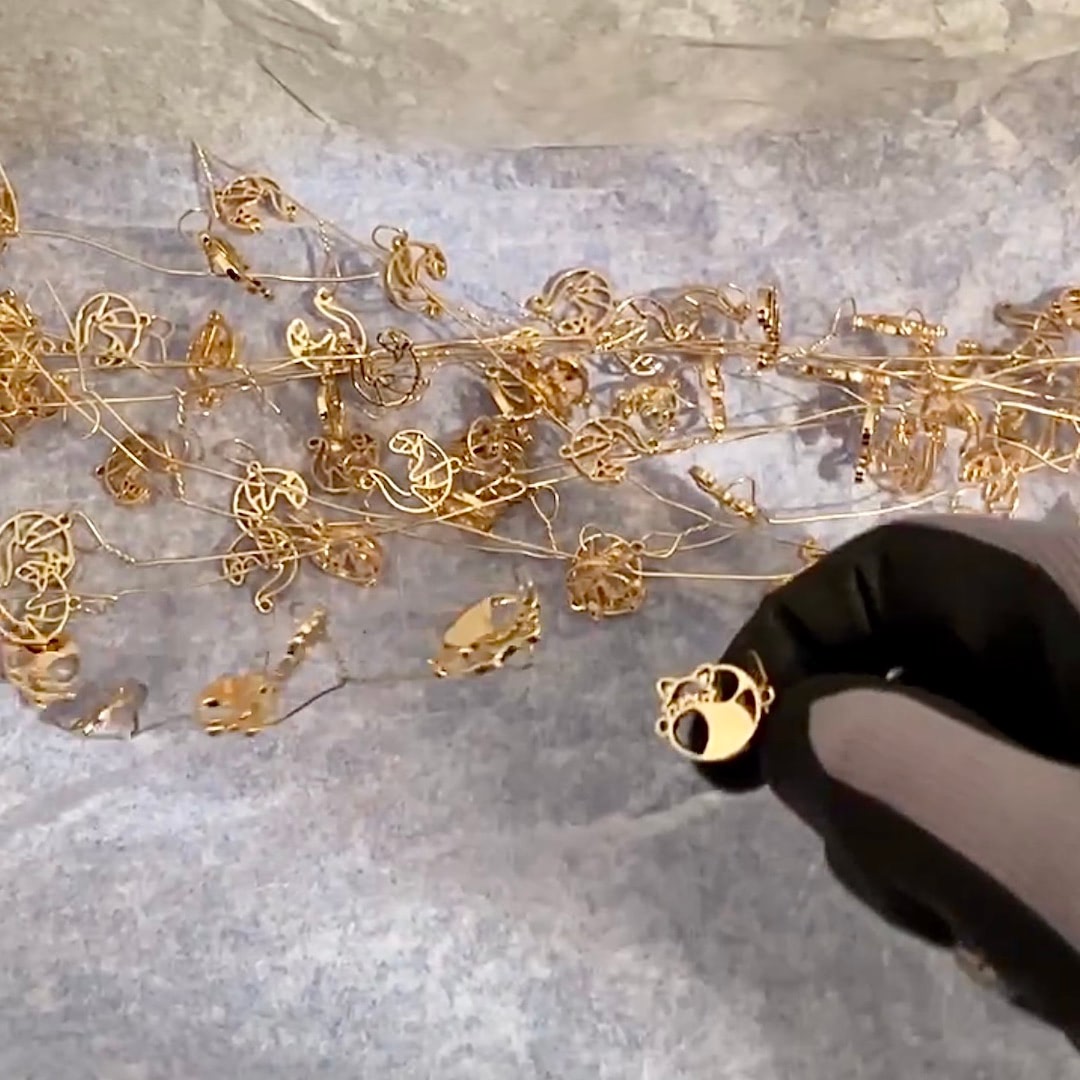 Surface treatment
The piece is covered with a layer of gold or silver for a refined finish.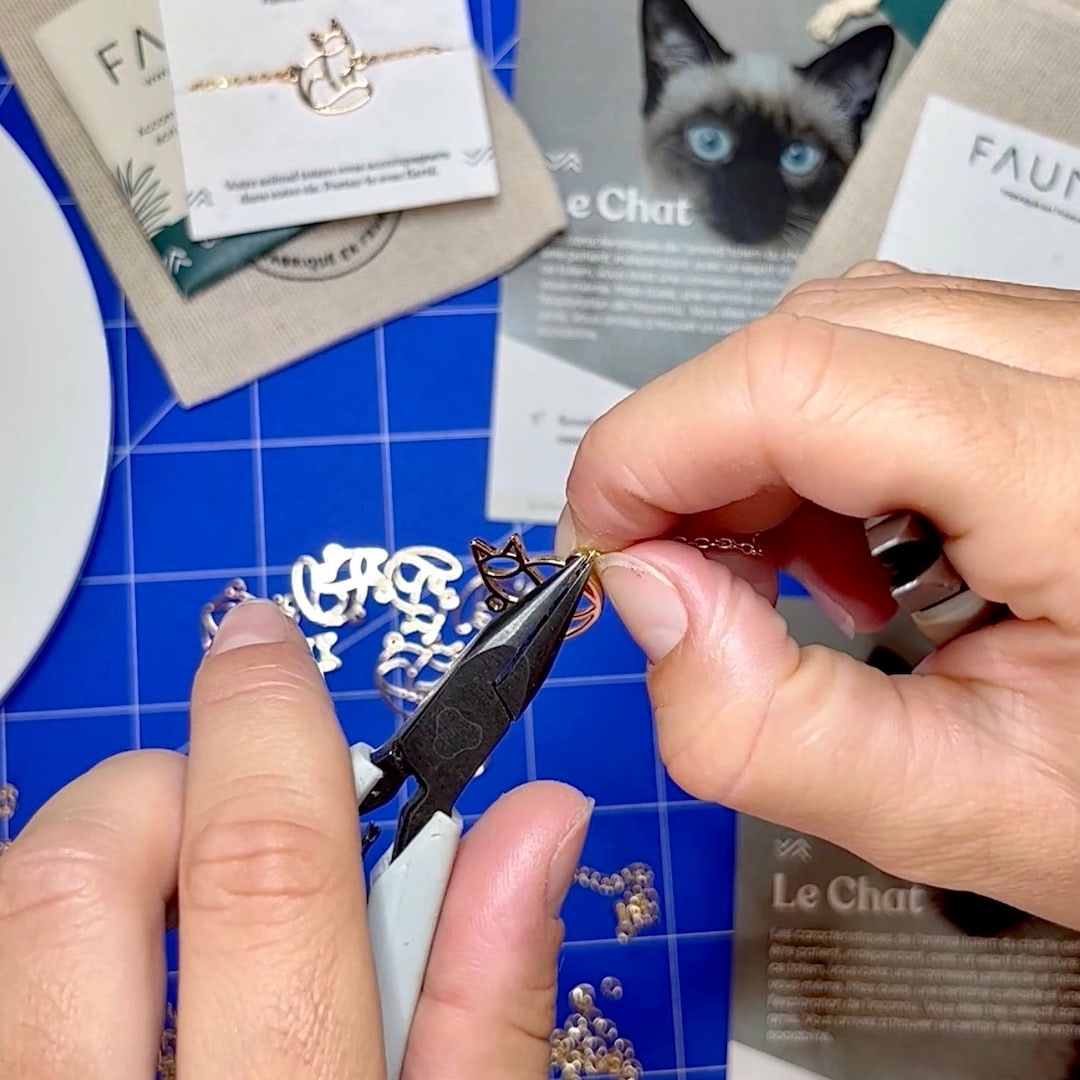 Assembly
The various elements of the jewel are carefully assembled by hand, bringing the final creation to life.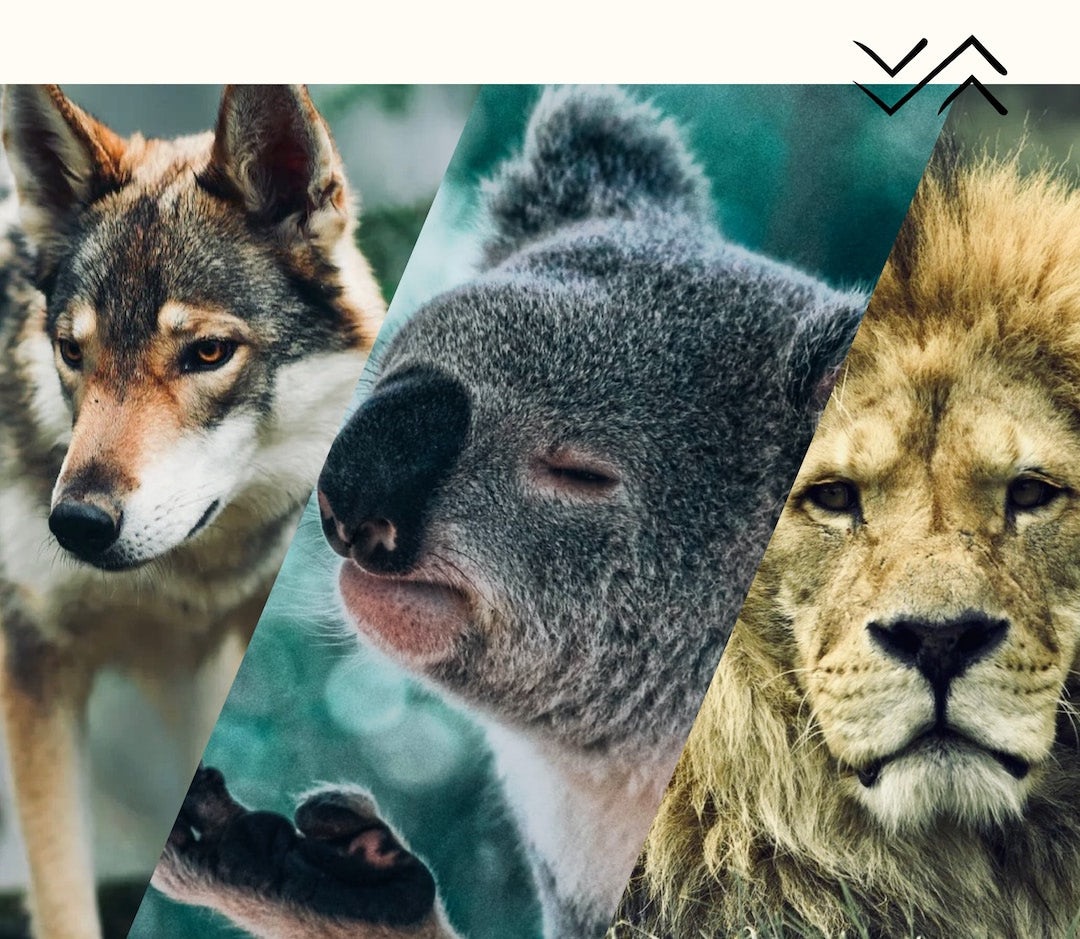 Help save wildlife
We could insist on the urgency of the situation, on the danger hanging over the animals. It's true that it's a major problem, but some do it better than we do, and in dramatic fashion. Our approach is rather to raise our community's awareness of the animal cause in a positive way, because it's essential to keep hope alive.

At our level, we commit ourselves to the animal cause by donating 5% of our profits each year to associations dedicated to animal protection, concrete projects that are close to our hearts. We also carry out actions in the field, such as last year's collaboration with our partner, AVES France, in the redevelopment of Barenpark, a rehabilitation center for animals released from captivity.

Find out more about our associations.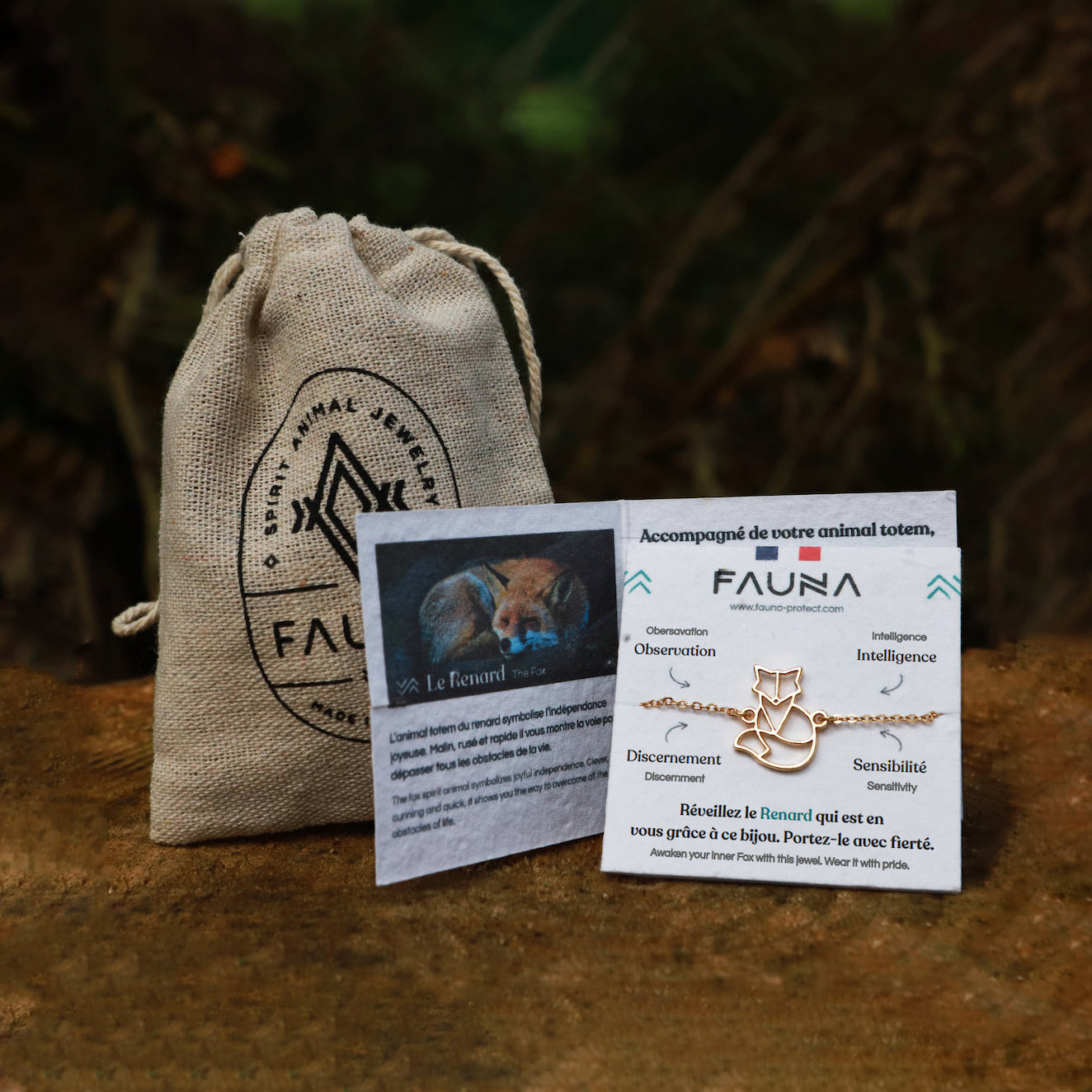 Minimizing the carbon footprint of our creations
We are aware that producing jewelry is not the most environmentally-friendly product, but the challenge is to minimize the environmental impact of this pleasurable purchase and make it a more eco-responsible object. Our jewelry cords are made from clothing fibers and plastic bottles. The brass chain is mostly made from recycled metals. Our jewelry is wrapped in a natural cotton pouch, with a seeded paper card (planting card). In the future, we'd like to go one step further and use only recycled materials for our jewelry. We don't pretend to be perfect, and we accept that we have certain constraints. However, we strive to give our best in this process.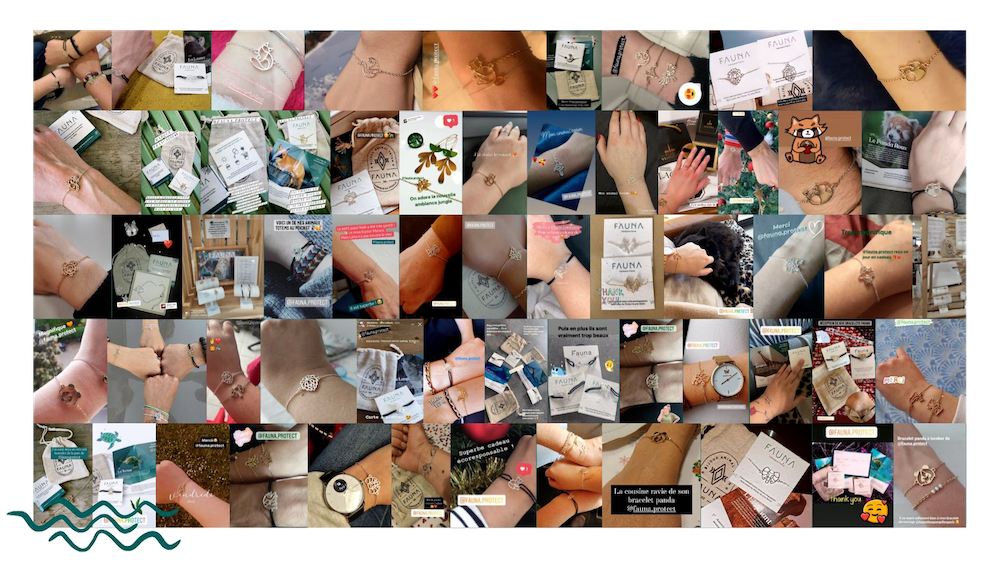 Offering our customers an unforgettable experience
One day, we received a photo of a little boy, a panda fan, sick but smiling and happy to be wearing his Fauna bracelet. From that day on, we understood that we were bringing a little happiness to everyone's daily life. Our aim is to create the best possible experience for our customers.

Whether it's product quality, packaging, delivery or customer service... We do our utmost to ensure that you are as satisfied as possible with your Fauna shopping experience.
We answer all your questions transparently